| | | |
| --- | --- | --- |
| | | At The Picture Show |
January 2009
Dead 'Zone'
'Punisher' reboot lacking in any complexity, thought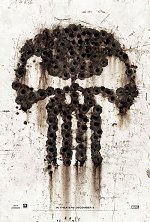 Punisher: War Zone
Lionsgate Films
Director: Lexi Alexander
Screenplay: Nick Santora, Art Marcum and Matt Holloway, based on the comic book created by Gerry Conway and Ross Andru
Starring: Ray Stevenson, Dominic West, Doug Hutchison, Colin Salmon, Dash Mihok, Wayne Knight and Julie Benz
Rated R / 1 hour, 43 minutes



(out of four)
For every point, there must be a counterpoint. And five months after the former, we have a prime example of the latter.
Now hold on - before I get into this, let me be clear that in no way do I think the filmmakers behind Punisher: War Zone are trying to compete with The Dark Knight, or even its predecessor, Batman Begins. (After all, it filmed months before TDK was even released.)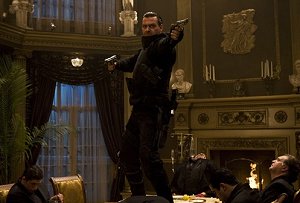 I bring it up now only because this film invites an all-too-perfect comparison. Both Batman and The Punisher operate outside the law, a pair of tortured comic-book heroes channeling their rage and vengefulness toward the criminal underworld. The pages in which these two characters exist are different, of course - they inhabit different worlds and each have their own rules.
If only the film versions didn't invite such a pertinent comparison. The fact is the result of Punisher: War Zone is a movie of pretty indefensible morals - at least in the cookie-cutter way they're presented - while attempting to chart the same morally ambiguous waters that have made Nolan's epics so refreshing. There is no ambiguity in Lexi Alexander's Punisher offering - a reboot after Jonathan Hensleigh's 2004 film was a critical and commercial flop.
To be fair, this film's violence is so over-the-top (effectively in some scenes, not so effective in others) that at least we don't take its subject matter seriously. But the reinforcement of a static - and, frankly, boring - main character's worldview gets old quick. Every villain requires the same punishment, every victim the same salvation. There are never any muddy waters - there's just mud and there's water.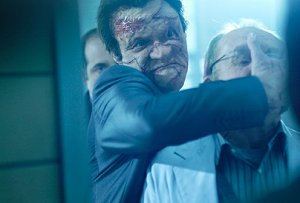 From pieces of the film's musical score to the hard-boiled crimescape of its corrupted city, it consistently calls to mind better movies - better movies about a better outlaw. War Zone simply can't escape it.
Even the transformation of ruthless mobster Billy Russoti (Dominic West) into a deformed madman directly mirrors the fate of Jack Napier in Tim Burton's 1989 Batman. There is even a parallel scene with a plastic surgeon as Billy unwraps his new, surgically reconstructed face.
Jack became the Joker, Billy becomes Jigsaw - who will be Punisher's arch nemesis for the next 90 minutes while our anti-hero grapples with the meaning of . . . well, nothing really. Or at least it seems like nothing.
The right and wrong of killing the corrupt has weighed on Frank Castle (Ray Stevenson) ever since his family was murdered and he went rogue. His pledge to protect the unprotected hits a wall when he accidentally kills an undercover cop who had infiltrated Russoti's crew.
So he decides to hang it up, give up the vigilante life for good . . . until five minutes later, when Russoti's exploits pull Frank out of retirement for "one last time."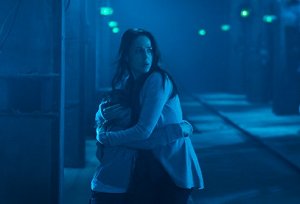 It is a false and meaningless conflict on the film's part, because we know Frank will continue to be an outlaw forever and ever. This isn't the tragedy of Frank Castle; he just comes across looking ludicrous. He isn't "conflicted" - he's Pavlov's dog.
Stevenson replaces Thomas Jane in the title role and isn't much of an upgrade. He brings more physical menace to the role but surprisingly little in the way of screen presence. West - best known as McNulty from The Wire - has a bit of fun with his Jigsaw performance, though he never seems fully comfortable on screen until the makeup comes on. And then we get another performance from Doug Hutchison playing a psychopath - one of his most crazy but least threatening psychopaths to date.
Prior to taking on the Punisher franchise, Alexander made the Oscar-nominated short Johnny Flynton and the 2005's exemplary Green Street Hooligans. She clearly has the talent for better things, but none of that talent can make this Punisher's story an interesting one.
Read more by Chris Bellamy