| | | |
| --- | --- | --- |
| | | At The Picture Show |
CHRIS BELLAMY'S
TOP 10 OF 2011

1. The Tree of Life (directed by Terrence Malick)

2. Take Shelter (directed by Jeff Nichols)

3. Rango (directed by Gore Verbinski)

4. The Time That Remains (directed by Elia Suleiman)

t5. Midnight in Paris (directed by Woody Allen)

t5. Hugo (directed by Martin Scorsese)

6. The Guard (directed by John Michael McDonagh)

7. The Descendants (directed by Alexander Payne)

8. Meek's Cutoff (directed by Kelly Reichardt)

9. Drive (directed by Nicolas Winding Refn)

10. Uncle Boonmee Who Can Recall His Past Lives (directed by Apichatpong Weerasethakul)

HONORABLE MENTION

Pina (directed by Wim Wenders)

A Separation (directed by Asghar Farhadi)

Tinker Tailor Soldier Spy (directed by Tomas Alfredson)

Beginners (directed by Mike Mills)

Attack the Block (directed by Joe Cornish)

Mission: Impossible - Ghost Protocol (directed by Brad Bird)

Tabloid (directed by Errol Morris)

Breath (directed by Ki-duk Kim)

The Artist (directed by Michel Hazanavicius)

Senna (directed by Asif Kapadia)

Martha Marcy May Marlene (directed by Sean Durkin)

Hanna (directed by Joe Wright)

Project Nim (directed by James Marsh)

Tuesday, After Christmas (directed by Radu Muntean)

Cave of Forgotten Dreams (directed by Werner Herzog)

Ceremony (directed by Max Winkler)

THE REST OF THE BEST

Harry Potter and the Deathly Hallows: Part II

Super 8

Moneyball

We Need to Talk About Kevin

The Arbor

Arthur Christmas

The Muppets

Bellflower

Poetry

Rise of the Planet of the Apes

Win Win

13 Assassins

The Black Power Mixtape 1967-1975

Contagion

The Skin I Live In

Bridesmaids

Life, Above All

The Future

The Trip

The Ides of March

Cold Weather

Le Havre

Pariah

Vanishing on 7th Street

Rubber

Fright Night

Coriolanus

Cameraman: The Life and Work of Jack Cardiff

City of Life and Death

Warrior

Weekend

Tucker and Dale vs. Evil

Circumstance

50/50

The Interrupters

Melancholia

Tyrannosaur

Shame

The Adventures of Tintin

Mysteries of Lisbon

Julia's Eyes

The Myth of the American Sleepover

Insidious

Bill Cunningham New York

The Double Hour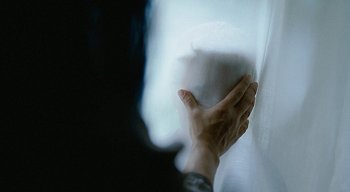 This List Goes to '11
The best that cinemas had to offer in sci-fi, fantasy, animation, horror, myth, and all the middle ground in between
Any year whose cinematic output is headlined by masterful efforts from my two favorite directors (Marty and Woody) - both, coincidentally, offering warm and loving tributes to eras gone by - surely must be a good year. Indeed it was, and this is the best it had to offer... (My full best-of-2011 list is on the panel to the right.)
THE TREE OF LIFE
Directed by Terrence Malick
Execution rarely lives up to ambition, and when your ambition is somewhere in the vicinity of "the totality of all existence since the beginning of time," one could expect something of an admirable folly. If that. Instead, Terrence Malick gave us the best film of the year, an elegiac meditation on (and celebration of) the mystery and spectacle of life on Earth. Fashioned in part as a tone poem contrasting "nature" and "grace" (exemplified in clear human terms by Brad Pitt's stern father figure and the angelic mother played by Jessica Chastain), Malick uses those terms as a shoehorn into exploring and juxtaposing the majesty of the living universe and the minutiae of day-to-day life. The film is ostensibly a series of memories, as Malick weaves moments, fragments, impressions and symbols in a breathtaking display of visual poetry that evokes an almost devastating air of nostalgia and a sense of awe toward the cosmos, the planet, creation and destruction. Filmmaking like this comes along only on rare occasions.
Click here to read my full review
TAKE SHELTER
Directed by Jeff Nichols
Yes, Emmanuel Lubezki's cinematography in The Tree of Life was unparalleled this year, but the shot of the year may belong to Take Shelter's own Adam Stone - a reveal shot framing the great Jessica Chastain in between two window panes during the film's powerful finale. This small-scale epic masterpiece by writer/director Jeff Nichols is a searing and tender character drama chronicling one man's struggle between madness and reason, as well as a stunning evocation of primal human instincts against the spectre of pending doom. Chastain and Michael Shannon give arguably the two performances of the year.
Click here to read my full review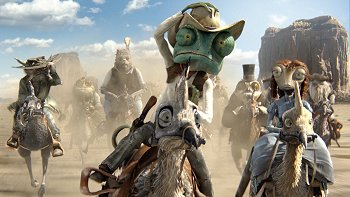 RANGO
Directed by Gore Verbinksi
Fact: If Rango had the name "Pixar" attached to it, it would have been nominated for Best Picture. As it happens, it'll have to settle on simply being one of the best films of the year, period. Boasting a sense of visual detail rarely seen anywhere in movies, Rango is also a whip-smart concoction of Sergio Leone spaghetti Westerns, screwball comedy, Chinatown-inspired neo-noir and surreal existentialism. It's so good, I left the theatre wondering how in the world it ever got made in the first place.
Click here to read my full review
MIDNIGHT IN PARIS
Directed by Woody Allen
Once again, the rumors of Woody Allen's demise were greatly exaggerated. Sure, he's not as consistent as he was for - oh, I don't know, three solid decades - but with Midnight in Paris, he proves (once again) that when he hits one, he absolutely nails it. Featuring a brilliant lead performance by Owen Wilson (who may rival John Cusack as the best Woody Allen proxy in any Allen movie), Midnight in Paris is, simply, a joy to watch for any lover of cinema. And as he has continued to do even into his 70s, he once again comes up with surprising insights into human attitudes and behavior, indulging his inherent romanticism while satirizing all that comes with it. This not only joins Match Point and Vicky Cristina Barcelona as the classics of his 21st Century output, but it is also his most purely funny movie in at least 15 years. Woody, this is why you are my cinematic hero.
Click here to read my full review
HUGO
Directed by Martin Scorsese
OK, Woody, truth be told, you have competition from this guy - who matched you tit for tat with his similarly nostalgic look at the transformative power of cinema, through the eyes of a young orphan living in a Parisian train station, and the mysterious toy-store owner whose life and legacy have passed him by. Martin Scorsese injects so much passion into Hugo, it's almost overwhelming. He still has the greatest cinematic vocabulary of anyone out there, and here he uses it to the fullest effect possible.
Click here to read my full review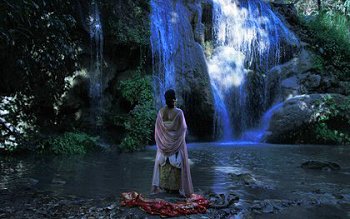 UNCLE BOONMEE WHO CAN RECALL HIS PAST LIVES
Directed by Apichatpong Weerasethakul
Ghost story, meditation on life and death, pseudo-spiritual allegory, socio-political elegy ... all of that can describe Apichatpong Weerasethakul's Uncle Boonmee Who Can Recall His Past Lives, and it's still not enough to really get to the heart of the film. Weerasethakul's films are almost trance-like in their concentration; simple yet so perfect in their beauty and composition. This one, which seems above all to be an exploration of transformation - in all forms - is as dreamlike and mysterious as we've come to expect from him.
Click here to read my full review
ATTACK THE BLOCK
Directed by Joe Cornish
The film with the most embarrassingly handled distribution of the year, Joe Cornish's Attack the Block is a film destined (I hope) to be discovered on DVD/Blu-ray by all those who were never allowed to discover it in theatres. (Thanks, ScreenGems!) This is an absolutely fantastic alien invasion flick set in the South London inner city, and features a breakout performance from soon-to-be star John Boyega. ScreenGems, which according to my sources does not know its anus from a hole in the ground, may have screwed up the release of this movie, but at least now you'll have that feeling of discovery when you finally rent it and see how original, clever and funny it really is.
Click here to read my full review
MISSION: IMPOSSIBLE - GHOST PROTOCOL
Directed by Brad Bird
...otherwise known as the movie in which Brad Bird showed every other action director in the world how it's done. For real. As if his talents weren't obvious enough after The Iron Giant, The Incredibles and Ratatouille, Bird went live-action for the first time and knocked the fourth entry in the surprisingly durable Mission: Impossible franchise out of the park, outdoing his predecessors with an incredible series of action setpieces. M:I-GP is one of the few action movies that actually lives up to the "gravity-defying" standard. He makes you feel the gravity.
Click here to read my full review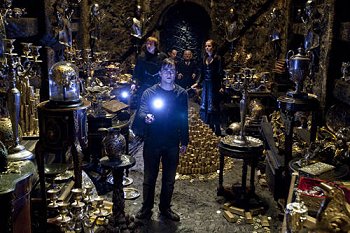 HARRY POTTER AND THE DEATHLY HALLOWS: PART II
Directed by David Yates
A fitting conclusion to a successful film series, Harry Potter and the Deathly Hallows: Part II had already won me over by its conclusion, but a moment as simple as one late in the film - Harry calmly walking past his friends and loved ones with sweet satisfaction, no longer the center of attention at last, finally free of the burden he's been carrying for years - is what really sealed it for me. Another strong effort from Yates, who put his defining stamp on the series as the helmer of each of the final four entries.
Click here to read my full review
SUPER 8
Directed by J.J. Abrams
It's a Spielberg fetish movie, but it's a really good Spielberg fetish movie. Calling to mind not only Spielberg's early work but similarly themed childhood classics like Stand By Me, J.J. Abrams' Super 8 manages to carve out its own identity nonetheless - in large part due to the performances of its child cast. This will likely be remembered as the film in which Elle Fanning officially announced to everyone that she's way more talented than her sister. And Dakota's no slouch.
Click here to read my full review
ARTHUR CHRISTMAS
Directed by Sarah Smith
This was one of the pleasant surprises of the year for me, an endlessly charming British film about Santa's youngest and most zealous son, Arthur, trying desperately to salvage Christmas for one small child despite the dismissal of the North Pole higher-ups. Virtually the entire film takes place over the course of a few hours, and director Sarah Smith manages to sustain the film's energy and its comedic timing throughout. Great voice work all-around, in particular Jim Broadbent and James McAvoy.
Click here to read my full review
WE NEED TO TALK ABOUT KEVIN
Directed by Lynne Ramsay
Another surprise, if only because I couldn't possibly have suspected a film about a psychopathic child who goes on a killing spree to have such a biting sense of humor. Anchored by a great performance by Tilda Swinton, the film sets its dreamlike tone early and follows through on that promise, offering a savagely narcissistic fantasy about the fears and paranoia of parenting.
Click here to read my full review
THE MUPPETS
Directed by James Bobin
Rashida Jones makes it very clear to the Muppets: They're not famous anymore. Indeed they weren't, but James Bobin, Jason Segel and Co. certainly made them relevant again, revitalizing the brand with a film that served as both a loving tribute to the history of the Muppets, and a sardonic new comment on their place in the new era of entertainment.
Click here to read my full review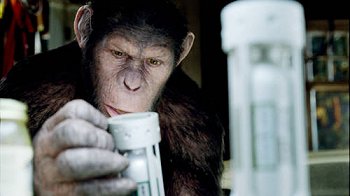 RISE OF THE PLANET OF THE APES
Directed by Rupert Wyatt
Another surprise - this time because I don't think anyone expected a new entry in a franchise that Tim Burton's 2000 remake murdered to be much to write home about. In fact, Rise of the Planet of the Apes turned out to be not only an excellent action movie, but quite a nice little character story as well. Oh, and it also provided another reason for us Andy Serkis fans to complain about his lack of respect within the industry (ahem, like the Oscars). Yeah, Andy!
Click here to read my full review
THE SKIN I LIVE IN
Directed by Pedro Almodovar
One of the great Pedro Almodovar's most delightfully twisted films, The Skin I Live In has all the Hitchcockian elements and sexual underpinnings we've come to expect, but moved into the arena of macabre science fiction. Antonio Banderas shines as a mad genius whose, uh, experimental methods are given their ultimate human canvas.
Click here to read my full review
CONTAGION
Directed by Steven Soderbergh
As I've said before, of the many reasons I love Steven Soderbergh one of them is the fact that he will go from project to project, genre to genre, experiment to experiment, and manage to get something new out of it each time. In this case, it was the viral epidemic thriller (as if we needed another one of those), and he delivered again, crafting a thoughtful, airtight thriller. Particular kudos should go to Jennifer Ehle, Jude Law and Laurence Fishburne for their performances.
Click here to read my full review
Read more by Chris Bellamy