| | | |
| --- | --- | --- |
| | | At The Picture Show |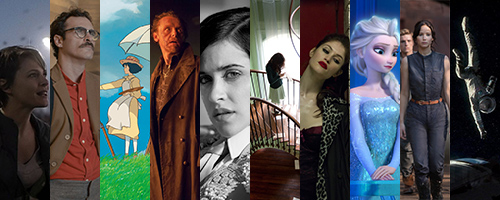 2013: The Year in Review
CHRIS BELLAMY'S
TOP TEN OF 2013

1. Upstream Color (directed by Shane Carruth)

2. All is Lost (directed by J.C. Chandor)

3. Inside Llewyn Davis (directed by Joel and Ethan Coen)

4. Her (directed by Spike Jonze)

5. The Selfish Giant (directed by Clio Barnard)

6. The Wolf of Wall Street (directed by Martin Scorsese)

7. The Wind Rises (directed by Hayao Miyazaki)

8. Bastards (directed by Claire Denis)

9. The Great Beauty (directed by Paolo Sorrentino)

10. Ain't Them Bodies Saints (directed by David Lowery)

HONORABLE MENTION

The World's End (directed by Edgar Wright)

The Angels' Share (directed by Ken Loach)

Mud (directed by Jeff Nichols)

Post Tenebras Lux (directed by Carlos Reygadas)

Stoker (directed by Chan-wook Park)

¡Vivan las Antipodas! (directed by Victor Kossakovsky)

You Ain't Seen Nothin' Yet (directed by Alain Resnais)

Blue Jasmine (directed by Woody Allen)

Blancanieves (directed by Pablo Berger)

Blue Caprice (directed by Alexandre Moors)

Frances Ha (directed by Noah Baumbach)

Before Midnight (directed by Richard Linklater)

Museum Hours (directed by Jem Cohen)

Blue is the Warmest Color (directed by Abdellatif Kechiche)

The Past (directed by Asghar Farhadi)

THE BEST OF THE REST
- A Hijacking
- Faust
- Byzantium
- Our Children
- Laurence Anyways
- Beyond the Hills
- Stories We Tell
- Drinking Buddies
- Gimme the Loot
- Short Term 12
- Prince Avalanche
- The Hunt
- An Oversimplification of Her Beauty
- Much Ado About Nothing
- Something in the Air
- Star Trek Into Darkness
- This is the End
- Mother of George
- The Croods
- Side Effects
- Spring Breakers
- The Silence
- Somebody Up There Likes Me
- Captain Phillips
- 12 Years a Slave
- At Berkeley
- Prisoners
- The Broken Circle Breakdown
- Frozen
- In a World...
- Gravity
- Enough Said
- From Up on Poppy Hill
- Nebraska
- Philomena
- Bad Milo!
- This is Martin Bonner
- Simon Killer
- The Hunger Games: Catching Fire
- Pacific Rim
- The Conjuring
- We Are What We Are
- It's a Disaster
- Europa Report
- Computer Chess
- Rush
- The Attack
- Our Nixon
- Antiviral
- The Act of Killing
- Berberian Sound Studio
- Kill Your Darlings
- The Kings of Summer
- Sun Don't Shine
- The Square
- Dallas Buyers Club
- Pieta
- Wadjda
- The History of Future Folk
- Iron Man 3
- The Wolverine
- Fruitvale Station
- The Spectacular Now
- About Time
- To the Wonder
- Kiss of the Damned
- The Battery
- 20 Feet from Stardom
- Mr. Nobody
- Warm Bodies
- The ABCs of Death
- Like Someone in Love
- War Witch
- The Invisible Woman


In a big year for sci-fi and fantasy, the women stood out from the crowd in 2013
For the second time in the last five years, cinema's biggest story was a game-changing science-fiction film, and once again there stands a legitimate chance for the Academy to finally honor a science-fiction film with a Best Picture honor for the first time.
But while Alfonso Cuarón's Gravity is one of the frontrunners for the industry's top prize his film exemplifies a much more interesting trend. As I surveyed the films I reviewed for IGMS - covering the year in science-fiction, fantasy, horror and animation - one thing that stuck out was the dominance of women across so many of the year's strongest and/or most successful films.
It's fascinating and encouraging to see that trend - in many cases the key being whether or not Hollywood notices it and stops writing trends off as anomalies. Of the top six films at the domestic box-office this year, three were female-driven, including the year's biggest hit, The Hunger Games: Catching Fire. Not only that, but Frozen has a chance to upend Iron Man 3 for second place on that list.
The other, of course, is Gravity, which raked in over $700 million worldwide and is poised to grab a handful of trophies come Oscar Sunday. But it doesn't stop there. But Ryan Stone, Katniss Everdeen and Anna & Elsa aren't alone among strong female protagonists this year. Consider the mother-and-daughter vampire duo at the heart of Neil Jordan's Byzantium, or the triumphant, reimagined incarnation of Snow White in Pablo Berger's Blancanieves. Or how about Mia Wasikowska's budding teenage killer in Chan-wook Park's sardonic coming-of-age thriller Stoker?
And while Spike Jonze's Her was certainly a male-centric story, it also gave us one of the most memorable female characters in recent memory. Not to mention similarly powerful central figures in the likes of The Conjuring, We Are What We Are, Kiss of the Damned and Carrie.
Meanwhile, the traditional (and mostly teenage boy-driven) Hollywood stand-bys continue to seem worn-out, as if all (or most) of the imagination has been sapped from the templates that have dominated theatres for so long. Not that the box-office receipts are hurting - far from it - but the likes of Man of Steel, World War Z, After Earth, The Lone Ranger, Elysium, Oblivion and Thor: The Dark World all fell varying degrees of flat. And while I enjoyed The Wolverine and Iron Man 3, their kind are getting old fast.
But of course that doesn't tell the whole story - 2013 seemed like an impressively diverse slate, with interesting and even groundbreaking films coming in all kinds of unexpected forms. There's too much to cover in one piece, but here are just a few highlights of the best genre films 2013 had to offer.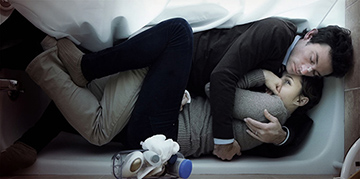 UPSTREAM COLOR
Directed by Shane Carruth
"A film like Upstream Color can be unusually instructive in regard to the way we interpret cinematic language. And that's only fitting, given that the film is explicitly about (at least in part) how we read, interpret, remember and understand information, images, ideas, moments, sounds. The jaw-dropping final 15 minutes feature what may well be, by the time 2013 is all wrapped up, the single best sequence of any movie this year. Crisp, surreal, devastating, thrilling. I can't say enough about the way Carruth weaves his pieces together ... In doing so, he's able to approach ideas about agency and memory in ways that are as authentically imaginative and purely cinematic as anything being done these days, by anyone."
Click here for my full review.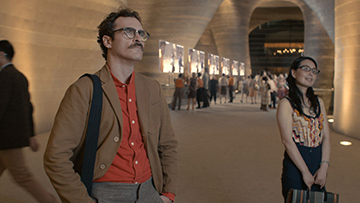 HER
Directed by Spike Jonze
"Her is explicitly about the way connections form between people - or, as the case may be, between beings of any kind - and the way relationships develop. That the romance in question is between a human and an artificial intelligence is just a detail; the film never views the relationship with mockery. The film is incredibly funny at times and strangely erotic at others (sometimes both at once), but what really sets it apart is the way it uses its premise to get at a particular truth about how we connect, no matter what kind of world - present or future, analog or digital - we happen to live in."
Click here for my full review.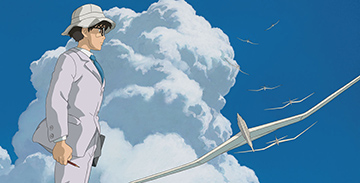 THE WIND RISES
Directed by Hayao Miyazaki
In his (supposed) swang song, Hayao Miyazaki takes something of a detour in tackling an animated (and fictionalized) biopic of aircraft designer/engineer Jiro Horikoshi. But of course he has greater things in mind than the bullet points of a man's life. Rather, Miyazaki uses it to examine moral and emotional complexities in a time of war. On the one hand, Jiro is a dreamer, an idealist and a romantic - his passion for designing aircrafts is entirely about the glory of the creations themselves; on the other, his creations, whether he wants to confront it or not, are war machines. The Wind Rises is a thoughtful meditation on the way dreams, no matter how innocent, can transform into nightmares.
Click here for my full review.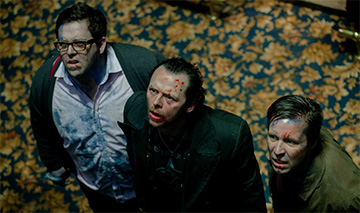 THE WORLD'S END
Directed by Edgar Wright
"Wright and Pegg have concluded a singular, cohesive opus on coming to terms with the passage of time, and a rather profound portrait of the disconnect between aging and growing up. What began in quasi-adolescent stasis in a pub in Shaun of the Dead, and continued in an aggressively insular small town in Hot Fuzz, comes full circle in The World's End - yet another pub, yet another small town - and does so with deepened maturity, its nostalgia and youthful exuberance tempered by a wiser perspective. Taken as a whole, the trilogy is like an abstracted, genre-hopping, bromance equivalent to Linklater's Before Sunrise/Sunset/Midnight. And like that saga, this one arrives at surprising insights and bittersweet conclusions."
Click here for my full review.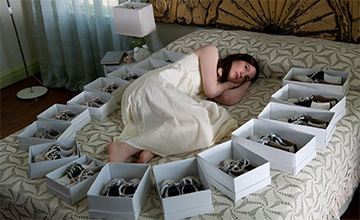 STOKER
Directed by Chan-wook Park
"Stoker lives like a memory, or a dream, in that uncanny way sights, sounds and smells attach to one another and wrap themselves around your consciousness, one image drawing you instinctively to the next, one piece of music bringing you back to the same moment again and again and again. The film is built on those kinds of visual and aural connections, and Park weaves them together like a virtuoso at work, transforming what very well could have been a bad movie into a deliciously twisted piece of theatre."
Click here for my full review.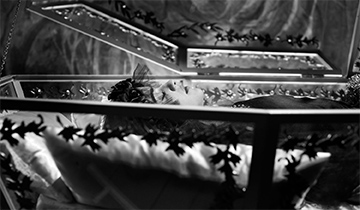 BLANCANIEVES
Directed by Pablo Berger
"Berger transplants the well-known Snow White fable onto Spain of the 1920s and into the world of bullfighting, and it's in the arena itself that the filmmaker does some of his most impressive work. There's such a palpable sense of rhythm to those scenes, with the images carefully pieced together to coalesce with the drums and the moracas of the soundtrack, the cuts getting shorter and quicker as the music propulsively ramps up its speed."
Click here for my full review.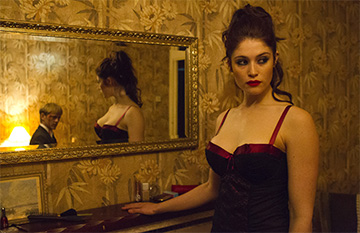 BYZANTIUM
Directed by Neil Jordan
"In general, vampire sagas tend to touch on the contrasting ideas of passage and stasis, and that contrast is pronounced beautifully in Byzantium. An ageless teenage girl still feeling the pangs of lust and the urge of rebellion, an old woman perpetually stuck in the role of an adolescent. A young man, just entering adulthood, striking a grand bargain for everlasting permanence. The passing of time measured by the sustenance of the same persistent beliefs and customs. Without even appearing to be, Byzantium is provocative and perceptive, its religious allegory, if not thematically groundbreaking, at least viscerally fearless. Vampire tales come in all shapes; this one is as elegiac as it is empowering."
Click here for my full review.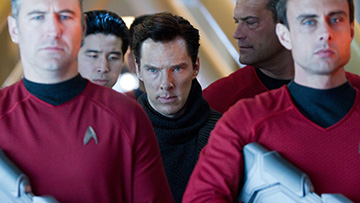 STAR TREK INTO DARKNESS
Directed by J.J. Abrams
"One of the keys to the new saga's success - and its emotional anchor point - is the Kirk/Spock relationship, which made for a volatile combination when the two were first thrown together in Star Trek, and which continues to deepen and transform in Into Darkness. The dynamics are much what they've always been between these two characters - Kirk's impulsiveness/recklessness and emotional fortitude vs. Spock's adherence to logic and disciplined thinking - but they've been enriched by the films' reinterpretation of Spock as a man conflicted between his Vulcan and human impulses."
Click here for my full review.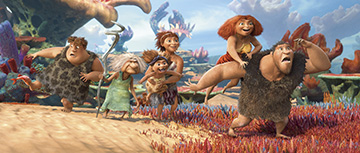 THE CROODS
Directed by Chris Sanders and Kirk DeMicco
"That kind of cinematic sophistication continues for the bulk of the film - the brown, expansive vistas out of a 1950s Technicolor Western; the spectral majesty of a sky dotted with lights; the imaginative flora, fauna and wildlife of a more fantastical story - a mix-and-match of historical creatures rendered in splashes of tropical hues. (The movie's fast-and-loose dramatization of evolutionary and geographical history is one of its charms.) It is in that last area that The Croods has drawn comparisons - not always complimentary - to Avatar. To my mind, though, this film's visual creations are a lot more impressive than the tacky, DayGlo monotony of Pandora."
Click here for my full review.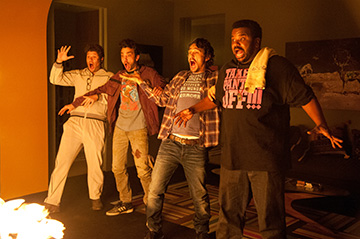 THIS IS THE END
Directed by Seth Rogen and Evan Goldberg
"The filmmakers do a really nice job letting the story continually unwind and shift gears; it never gets stuck doing one thing. The character dynamics are constantly changing, but only in ways that reflect the ridiculous characterizations of each character. Plot developments range from the forced entry of an axe-wielding Emma Watson, to the in-house decapitation of a next-door neighbor (and the subsequent kicking-around of his head), to petty arguments about where a certain bodily fluid does or does not belong, to demonic possession, rescue missions and cannibalism. As first-time directors, Rogen and Goldberg aren't always smooth in their execution, but they do let their collective imagination run wild, often into the filthiest or most fantastical territory they can come up with."
Click here for my full review.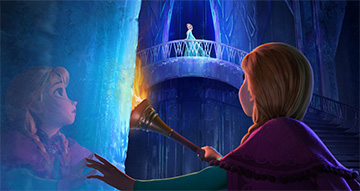 FROZEN
Directed by Chris Buck and Jennifer Lee
"There's a rare and impressive sense of consciousness bubbling under Frozen, both in the sophistication of its characters and social ideals, and in regard to its place in the context of the Disney animation legacy. That the story revolves around a young woman being forced to repress her physical and emotional instincts is telling enough - and can be interpreted in a number of ways. The way the filmmakers try to keep their focus (at times more successfully than others) on the complex relationship between two sisters is equally impressive. The way they sadly, achingly grow apart in the years after Anna's accident is handled expediently, but with grace and poignance. Anna, one of the strongest lead characters Disney (or Pixar) has created in some time, doesn't easily fit in with past Disney princesses; rather, she seems to be something of a modern comment on them."
Click here for my full review.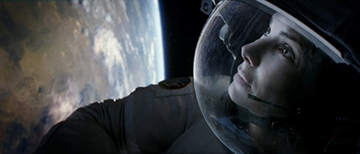 GRAVITY
Directed by Alfonso Cuarón
"Cuarón, Lubezki and others have accomplished a largely spectacular sensory experience. The camerawork alone - the way it navigates in and around the shuttle and the space station, the way it confronts, then turns away from, the debris shower that tears the shuttle apart, the poetic starkness of how Lubezki frames bodies floating in space against a landscape of virtual nothingness - is the kind of immersion (and I'm speaking of the 2D version) that few films replicate."
Click here for my full review.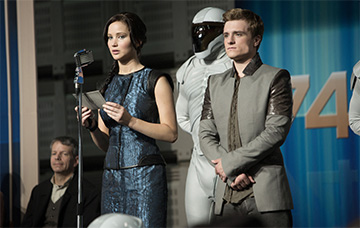 THE HUNGER GAMES: CATCHING FIRE
Directed by Francis Lawrence
"Lawrence, along with new writers Simon Beaufoy and Michael Arndt (under the "deBruyn" pseudonym), reconfigures the dynamics - both morally and politically - in ways that turn the film into the actual dystopian parable its predecessor was only pretending to be. ... This movie is a significant improvement on its predecessor. It makes the first one feel like a long, glorified flashback sequence, because all that one really gave us was the broad strokes. Catching Fire presents a more robust class conflict and a more thrilling Games experience."
Click here for my full review.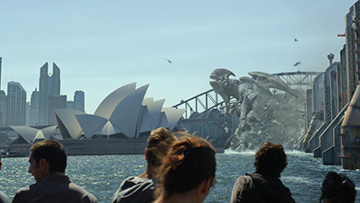 PACIFIC RIM
Directed by Guillermo del Toro
"If Pacific Rim were a two-hour slideshow of Guillermo del Toro's concept art and creature design, I would still pay to see it. In a way, that's most of what I took away from the movie. Not that it doesn't have other virtues, but the wealth of imagination on display here is overwhelming. This is a dazzling, live-action cartoon world of scaly, neon-blooded beasts; towering, weaponized, man-operated robots; neon-soaked, Hong Kong-flavored shanty towns and the bombastic, flamboyantly dressed smugglers who rule over them."
Click here for my full review.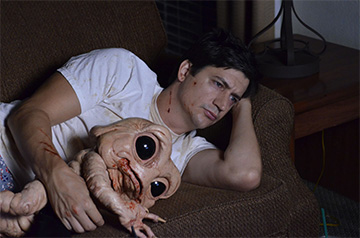 BAD MILO!
Directed by Jacob Vaughan
It speaks well of Bad Milo! - a movie about an emotionally unstable creature living inside a man's anal cavity and wreaking havoc on those who upset him - that many of its best scenes don't involve the ass monster at all. It tells me that the filmmakers care about creating a full-bodied piece of deadpan comic absurdity, rather than a one-joke movie."
Click here for my full review.

THE CONJURING
Directed by James Wan
The ominous atmosphere in The Conjuring is the product of meticulously conceived visual cues and sound design. Director James Wan has mastered the ability to generate anxiety with his compositions alone, playing with shapes and shadows to subtly suggest the presence of figures that may or may not be there. Sometimes innocuous household items, silhouetted by the moonlight through a window, seem to lean ominously over an entire room, like figures of doom waiting to pounce."
Click here for my full review.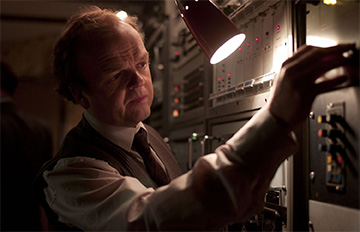 BERBERIAN SOUND STUDIO
Directed by Peter Strickland
"Purely as an exercise in mood and dread, Berberian Sound Studio is outstanding, especially since so much - that is, practically everything - is unspoken. (At least for the first hour or so.) There's a crippling sense of discomfort in every scene. The tension would be overwhelming if it weren't so brilliantly funny at the same time."
Click here for my full review.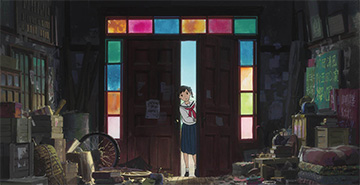 FROM UP ON POPPY HILL
Directed by Goro Miyazaki
"Even if we didn't have the clear-cut ideas of the script to guide our way through, just spending a few minutes in the clubhouse would tell us everything we need to know. It's a place that feels lived-in - simultaneously occupied and abandoned, beautiful and grotesque. The narrative elements of From Up on Poppy Hill are nice enough, but it's that personal and tangibly physical quality that ultimately sticks in our memory. The film as a whole, quite by design, plays out like a fondly remembered series of moments, in a not-so-long-ago time and place."
Click here for my full review.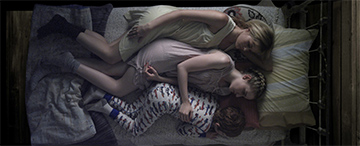 WE ARE WHAT WE ARE
Directed by Jim Mickle
"Mickle approaches the story first and foremost as a drama, allowing the disturbances to trickle in without overwhelming everything else. Perhaps his greatest skill is building atmosphere, going for a sublime, picturesque naturalism, the perpetually overcast sky reinforcing the quiet buildup of mourning and doom. As the film opens, a large flood is on the horizon, as if determined to wash away the Parker clan and their traditions once and for all."
Click here for my full review.
Read more by Chris Bellamy