| | | |
| --- | --- | --- |
| | | New England Gamer |
September 2012
(No More) Power to the People
As a child, every month or so my family would load into our mini-van and drive the distance from Dundee, Quebec to my Grandmother's small, brick house in Hemmingford. After greeting my Gran, we'd file inside and I, always prepared to take advantage of her willingness to spoil me, would beg for a few dollars with which I'd then hurry up the street to the corner store where I'd find something to spend it on.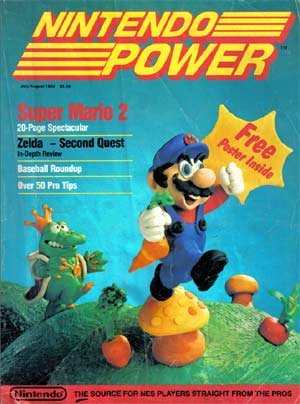 When I was younger, I would usually waste it on some throwaway toy: cheap Transformers knock-offs or cap guns I'd grow tired of the second I'd wasted all the caps. As I got a bit older, however, I started putting it toward slightly more worthy purchases. While I was still buying Sonic the Hedgehog comics, I would use our monthly visit to pick up each new issue. As I grew tired of those though, I began to dabble in video game magazines.
There were several books I followed that I can remember: GamePro, Electronic Gaming Monthly, GameFan and, most of all, Nintendo Power. If there was ever something I would have considered a tome of necessity growing up, it was Nintendo Power and even today, long after my status as an uber-fan of the house that Mario built has declined, I still can't help but grin when I see Nintendo Power on the shelves of a supermarket magazine rack.
Except for today. As I marched through the electronics section of Wal-Mart to pick up some blanks CDs, I spied Nintendo Power amidst the usual collection of magazines and it made me sad. It was announced recently that Nintendo Power, after almost a quarter of a century would cease its publication.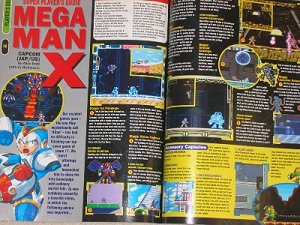 It's not something I can call unexpected. The digital age has wreaked havoc on traditional print magazines in no small part because the internet can do what a magazine can, better and for less money. It's something especially true for gaming magazines, whose primary purpose for years was only to inform their readers of the new developments in the gaming industry. Why wait for a monthly publication to learn about the latest announcements when a website can give you minute to minute updates? For that matter, why wait for monthly feature articles, opinion pieces, previews, and reviews when you can find new ones everyday online?
Nintendo Power is only the latest casualty in the tide of change. 2011 saw the closure of GamePro, another magazine that had decades to its name. Prior to that Electronic Gaming, Monthly and countless others saw closure (though EGM would reopen its doors under new management), try as they might to fight against change.
I love the internet; I'd be a hypocrite not to. Were it not for the internet, I wouldn't have the freelance career I've established over the past few years. Every contact I've made, every editor I've pitched to, this column itself, are a direct result of internet publications gaining prominence and print publications declining.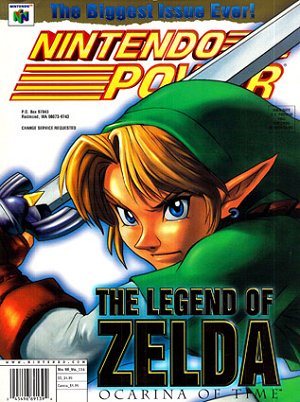 Even so, it's still saddens me to see the fixtures I grew up with die and disappear. I think back on the feelings that accompanied that time. I think back on the wonder I felt opening the pages of a new magazine. The tremendous joy of seeing a game that I wanted on the cover and knowing that there might something inside that I hadn't seen before. As great as it can be to watch a new trailer or read a press release it will never begin to match the memories of slowly learning about a game over the course of years. One of my favorite games has always been The Legend of Zelda: Ocarina of Time, not just because of how wonderful it was, but because of the run up to it.
I consumed every bit of information I could find. I read countless magazines, cutting out articles and screenshots. I worked so hard to learn everything about it so that when it finally came out it wasn't just getting a new game, it was catharsis. It's an experience that I fear to be in the past. Were Ocarina of Time announced today, fans would be privy to everything. We'd be shown from end to finish what it was, how it was made and what it would be. This isn't a bad thing by any means, but I wonder if sometimes we know too much.
Growing up I viewed the gaming industry as this monolith of imagination. I didn't just love games, I was awed by them and their creation. Now we live in an age where knowing is the standard and half of wonder is knowing nothing at all.
Read more by Stewart Shearer